| | |
| --- | --- |
| ShopLove likes Sprout mobile accessories | 05/03/2014 |
Sprout mobile accessories including Sprout phone cases, iPad cases, Bluetooth speakers and peripherals were featured on ShopLove.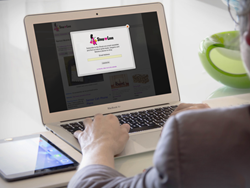 Thanks a bunch to ShopLove who reviewed us on their shopping review site. ShopLove is a review website focussing on great places to shop including shopping centres, markets, boutiques, unique shops, online stores and more.
Who doesn't love to shop? And what a great idea ShopLove had to source and showcase all the great deals, bargains and fabulous places to shop in Australia and put it all in one place!
Check out the full review of Sprout Mobile Phone and iPad Accessories on ShopLove.
Funky phone case anyone?
If you're in the mood for a funky new phone case or an iPad case, you know we have you covered! Take a look at the full iPhone case range for inspiration or check out the Sprout phone cases to suit your Samsung.
Plus loads of other mobile accessories
No matter what you want to do with your mobile device, there's a good change there's a Sprout mobile accessory to help you out!
Take a look at:
If you're as obsessed with your mobile devices as we are, make sure you subscribe to our newsletter to hear about new Sprout mobile accessories like the very cool Nomad Bluetooth Silver Speakers and the Sprout Powerbank.
Article Link